 
LogTag TRID30-7R Temperature Recorder
Standard temperature measurements which require a screen.
Margin of temperature -30°C… +60°C
Precision up to ±0,5°C(typically0,3°C)
Screen with integrated statistical memory of 30 days with daily alarm indicator, minimum, maximum, length of breach of min/max temperature limit, etc.
7.770 points of measurement allow for a registering of data of up to 80 days with a 15 minute interval.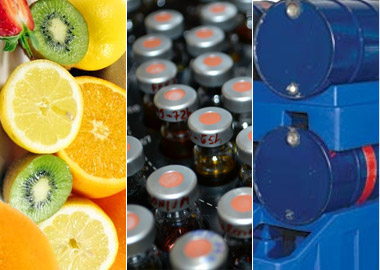 The registrar LogTag TRID30-7 combines an indicator of temperature with a function of registering data and a statistical memory of 30 days through which you can consult the minimum and maximum values, on the screen. 
This register recorder is especially suited to consult collected data of temperature, for example in refrigerated compartments of fridges. It can also be used in transport when the temperature readings need to be taken without a computer or consulting device.
The visual indicator can rapidly show if and when the min max temperatures have been breached either at that moment or in the previous 30 days. Each violation of a limit will be shown on the screen in the form of a "daily alarm"; the details can be directly consulted in the register recorder or can be analysed in detail after downloading.
Registered results are consulted using LogTag Analyzer software with the help of the LogTag Interface. Results can be analysed graphically or in a table form. The storing and automatic exporting of data in different formats is compatible with advanced systems of data management.
To configure and download data it is necessary to use an interface which is not

included. It consists of a base that can be attached to the datalogger, it is connected to the computer via USB cable.
Data sheet
Rango de temperatura

-30 ºC a +60 ºC.

Capacidad de memoria

8.000 lecturas

Precisión

Precisión hasta ±0,5°C (típico 0,3°C)

Resolución

0.1 ºC en todo el rango de temperatura

Intervalo de medida

mínimo de 30 segundos

Función de alarma

Límites altos y bajos programables La alarma se activa cuando excede los límites

Battery life

con batería soldada (2 años aprox.) y con batería intercambiable (1 año aprox.)

Tamaño

93.0mm(H) x 54.5mm(W) x 8.6mm(T)

Peso

40 gramos

Certificación de calidad

Probado y cumple con las directivas CE EMC (EN 50081-1:1992 y EN 61000-6-1:2001) Comprobado y conforme a EN12830: 1999 para transporte, almacenamiento y distribución de refrigerados, congelados, alimentos ultracongelados y otros.

Tiempo de descarga

Por lo general con una memoria completa en menos de 5 segundos

Durabilidad

Estandar IP65
Otros productos de Thermographs with integrated Sensor
TOP